Support Blue & Gold
Please join us in supporting Everett High School students.
YOU can help all students achieve success!
Get Involved
Membership
Do you have the "School of Champions" in your heart?
Membership to the Blue & Gold Club is easy.
Request Aid
Dedicated to providing financial assistance to needy EHS students.
Financial Aid
Our Beginnings
Founded in 1980, Blue and Gold is a 501(c) (3) non-profit dedicated to improving the quality of education at Everett High School. Our goal is to empower students to develop into responsible and resilient adults able to make significant contributions in their families, careers, and in the community. We are a stand-alone organization made up of parents, community leaders, teachers, alumni, administrators, and students. Because we are an all-volunteer organization with no paid staff, we are able to return a very high percentage of contributions directly to the community. Typically, administrative expenses are less than 3% of our budget.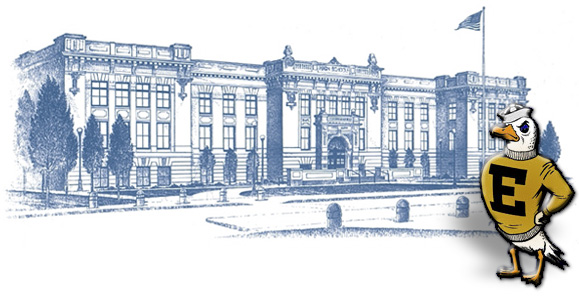 Blue & Gold Club News
We Are Everett!
Over 130 people came out to show Everett High Pride. Alumni, community leaders, current and future students all united under the powerful legacy of Everett High School. We asked people to show up and this is what happened. ENJOY!